Nature Contact | Small Groups | Healthy Adventures | Therapeutic Frame
---
Bush Adventure Therapy is a diverse field of practice combining adventure and outdoor environments with the intention to achieve therapeutic outcomes for those involved.
The Australian Association for Bush Adventure Therapy Inc. is a professional body for practitioners who have an interest in supporting, developing and promoting the field of Bush Adventure Therapy in Australia. The breadth of our work is guided by our intended actions document. We encourage interested persons to connect with the association and get involved in the many areas of work the association is engaged with.
In 2023, AABAT is transitioning to become the new entity Outdoor Health Australia. Learn more here.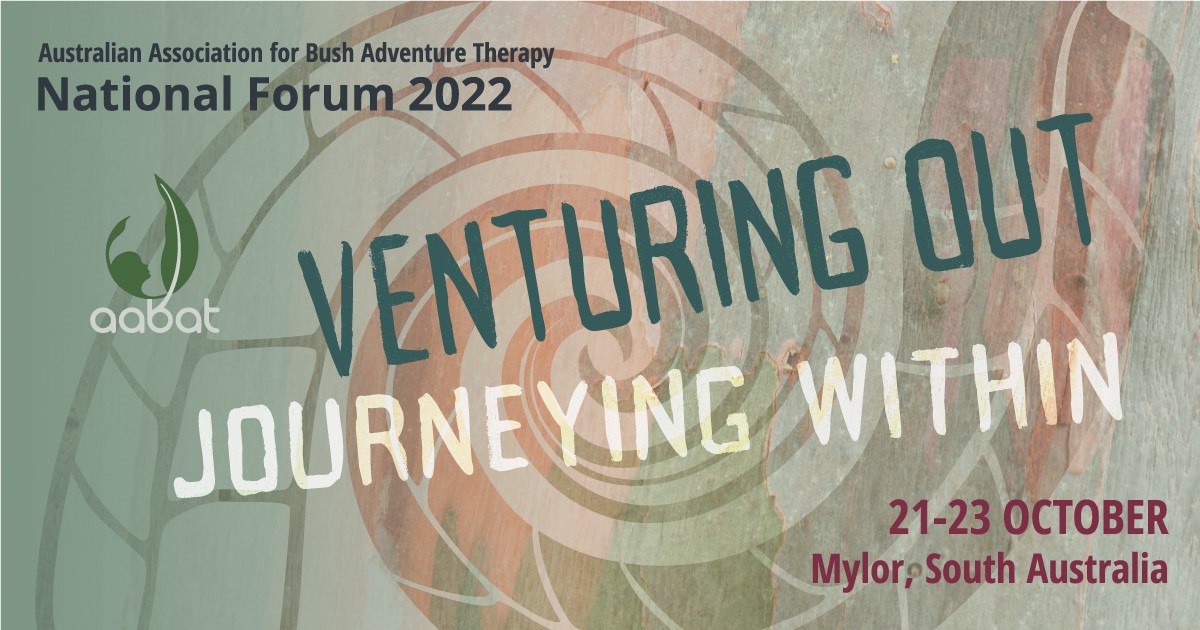 COVID-19 Resources
We have compiled a range of resources that may be of use to AABAT members and people within the outdoor sector.
Recent Australian research
[mendeley type="groups" id="778ec9d1-43ee-355c-a92f-441a81c86534″ sortby="year" sortorder="desc" maxdocs="8″ style="short"]
Bushfire recovery resources
Recent community news
Recent community news draws in posts and conversations from our Facebook and Twitter accounts. This news feed is offered for the purpose of sharing information amongst the bush adventure therapy community. AABAT give no guarantee as to the accuracy of information provided. It is provided as is and users are encouraged to assess its usefulness on a case by case basis.
Recent editions of AABAT eNews are available here: https://aabat.org.au/enews-archive/
[social_board id="652″ type="wall"]